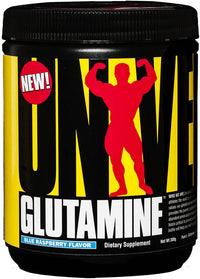 Universal Nutrition Glutamine 60 servings
Universal Nutrition Glutamine 60 servings
Glutamine Powder from Universal Nutrition provides the purest, most active L (Levo) form of glutamine available for athletic supplementation.
Supplement Facts
Serving Size: 1 Teaspoon (5g)
Servings Per Container: 60
Amount Per Serving Amt %DV
Glutamine (as L-glutamine) 5g†

* % Daily Value is based on a 2,000 calorie diet. Your daily values may be higher or lower based on your calorie needs.

† Daily Value (DV) not established.

Other Ingredients: None 
Contains Pure Glutamine Powder.
Made In A GMP Facility That Uses Milk, Soy, Egg, Peanuts.